Our Top Three Favorite Games From Microgaming
With over $100 million paid to players over a decade, just in progressive jackpot prizes, this is just the beginning of enjoying Microgaming titles. There are hundreds to choose from though, so how can you find a place to begin?
We thought we would help a little by revealing our three favorite games from their collection. Mind you, with new titles being released on a regular basis, this list could change as yet more great titles come to the fore.
Bar Bar Black Sheep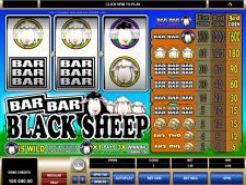 We have chosen this as a great example of a three-reel slot from the creators at Microgaming. It looks spectacular, with a crisp appearance and lots of sheep on the reels. The black sheep is wild and replaces everything else, and if one appears in a winning combination, it multiplies it by x3.
The jackpot is won by getting two single bar symbols on the first two reels, followed by the black sheep on the third. Bar Bar Black Sheep, get it? We love this for its sense of humor as well as the presentation!
Deck the Halls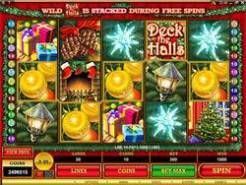 We do love a good Christmas-themed slot, and Deck the Halls meets that requirement. Just look at the presentation here, with the Christmas tree background used behind all the icons on the reels.
It boasts up to 2.4 million coins to win, a Deck the Halls wild logo, and a stacked Santa. Oh, and the festive bells are your route to some free spins as well. You won't get more festive than this game.
Jurassic World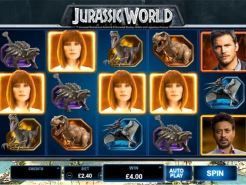 We are fans of the Jurassic Park series of movies, so we were keen to play the game related to the latest one, Jurassic World. This is a great example of how Microgaming will transform a well-known movie or TV show into a fun slot game.
There is a generous Indominus Rex that could boost wins by as much as 1,000x, while there are no fewer than three sensational free spins features. Will you enter Gyrosphere Valley, Creation Lab, or the Raptor Den?
These are just three of the many games that await you within the Microgaming collection. Finding favorites is tough as they are all so good. Will you agree with our selection, or will you find favorites of your own to enjoy? Only time will tell, but you can begin by enjoying these great titles today.