3 Super Sporting Slots To Try
It doesn't matter whether you love watching sports or taking part in them. There are lots of sporting slot games online today that are great to play. And you need not break into a sweat giving them a try, either!
In fact, we've done some homework for you to suggest three of the dozens of sports-themed slot games around today. If you have a favorite sport, chances are you can find a slot game to suit. But how about starting with these?
8 Ball Slots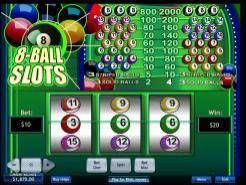 This one comes from Playtech, and it focuses on a sport you don't often see in the world of slots. We're talking about pool, of course, and you will see the game uses three reels and a single payline to start things off.
With lots of numbered balls, the idea is to match three to get a prize. The eight ball is the biggest payer, so can you manage to find three of those to win?
Chain Reactors All Sports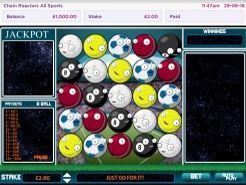 This is an unusual one, because it reveals a 5 x 5 grid where assorted balls are all smiling and blinking at you. It uses tennis, cricket, pool, and golf balls among others. Your task is to find a block of matching balls consisting of five or more to win a prize.
The more matching balls you get, the bigger the prize. Additionally, the winning balls will pop and more will drop into place to allow you to try and win more prizes. Cozy Games has delivered an unusual and appealing slot here.
Hole in Won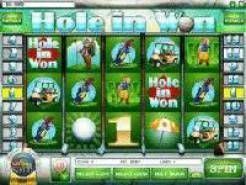 Rival Gaming created this one, a game which proves to be one of many golfing-themed slots around today. We get an opening scene before the game loads, promising us five reels and nine lines.
Hole in Won game has an expanding wild, a chance to score a hole in one for a top prize, and a skill-based bonus feature unlocked by finding three or more scatters. This gives you the chance to go through all nine holes of the course, which is a great perk.
As you can see, most sporting slots are built with the sports themselves in mind. So, if you like one or more sports, why not try finding some matching slot games to play today as well? We think you will enjoy this new take on your favorites, and it could change the way you enjoy playing your slots, too.